Episodes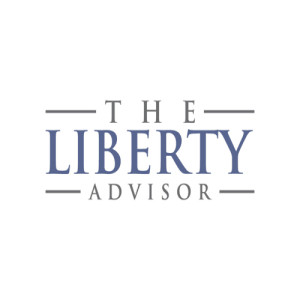 Monday Jun 22, 2020
Monday Jun 22, 2020
On this episode of The Crypto Wealth Show, Tim Picciott CFP® CRPC® interviews Sten Via of Equa Start.
After spending 15 years to become a cancer biologist, Sten left the field to pursue opportunities in the crypto space. He's been involved with both SALT and now Equa Start. During this show you'll see real life use cases for business on the blockchain and how Equa is making that happen.

Sten also discusses problems with Ethereum and why his company choose to not build on Ethereum, even though Sten is a fan of Ethereum and Hodler.
This is not a paid interview and no compensation was received and equa isn't even a token or cryptocurrency.
Please note Tim accidentally had his Yeti mic turned on and didn't have the Yeti properly positioned and the mic that is directly next to his mouth was just a prop for this show ☹. For whatever reason this video was never posted as holiday travel picked up but this is evergreen content
Check out our podcast exclusive content at:
Itunes: https://bit.ly/libertyadvisor
More Podcasts: www.thelibertyadvisorshow.com
Lbry.tv     https://lbry.tv/$/invite/@Thelibertyadvisor:c
Bitchute   https://www.bitchute.com/accounts/referral/thelibertyadvisor/
Learn more about Tim's services: www.thelibertyadvisor.com
Free 15 min Investing Consultation www.bit.ly/booktimp
Subscribe to our emergency text list and receive a free ebook "How it's Rigged – The Economy"
Text LibertyAdvisor  (one word, no spaces) to 71441